PAINT BY NUMBERS
CREATE AN OIL PAINTING MASTERPIECE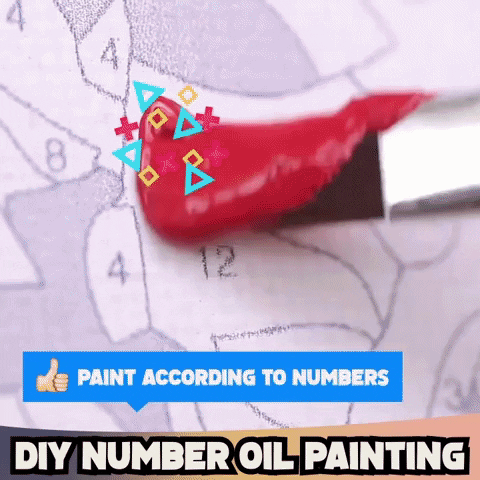 PRODUCT FEATURES:
EASY TO FOLLOW: No blending of the paint and any prior drawing skills needed, very easy to follow the instruction.
ASSISTING TOOLS – With nylon brushes in 3 different sizes and a great variety of paint colors, you will be able to fill different colors and areas easily.
FOR ALL AGES: Experience a sense of achievement, to reduce stress, carry out emotional adjustment, enhance self-confidence and to cultivate patience. It is also an excellent activity with your parents, kids, friends, lover. Chance to bond and spend time with them.
DIY HOME DECORATION – Paint your own wall art, an excellent decoration. Even if you have no prior oil painting experiences. With a canvas frame, no-track screws and hooks, you are able to hang it up easily in your house.
Brace yourself for a "miracle" that paint by numbers is. The experience of drawing a brush artistically on a linen canvas is priceless. And the feeling of completing a masterpiece like the one you are seeing on the left side is worth its weight in gold. So let the Painting make you with our exquisite paint by number kits.